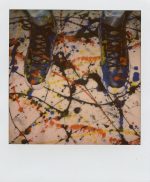 Document contributor Maripol explores the illustrious footwear brand.
A pair of Converse is as essential to the contemporary wardrobe as a white t-shirt and jeans. Andy Warhol wrote all over his, and Leonardo DiCaprio wore them throughout "The Basketball Diaries." The iconic shoes have been spotted on bold names like Gisele Bündchen, David Bowie, Snoop Dogg, and Kurt Cobain, while luxury labels like Maison Margiela, Comme des Garçons and Missoni have done collaborations. Throughout Converse's over-a-century history, styles like Cons, Jack Purcell, and—arguably the most famous—the Converse Chuck Taylor All-Star have come to define the brand, and in recent years, the classic sneaker received an update with the Chuck Modern collection. This season celebrates the Chuck's 100th anniversary with Chuck Modern Colors, a fusion of the shoe's athletic heritage with today's technology in a range of hues that draw from the archive of the 70s. Maripol—the creative director, stylist and artist whose famous 80s Polaroids captured her coterie of friends who included Warhol, Jean-Michel Basquiat and Madonna—captured the newest iteration of the Converse Chuck Taylor All-Star for Document.
Maripol contributed this portfolio to Document's Spring/Summer 2017 issue.