DJ Minx Selects: Techno Icons of Motor City's Underground Sound, presented by Document Journal and Ray-Ban, chronicles the rich history of dance music in Detroit through the stories of five pioneering artists.
When Kevin Saunderson was selected by DJ Minx as an icon of the Motor City Underground, she described him as being like a big brother that was always a supportive member of the Detroit techno community. Named as one of the infamous "Belleville Three" producers alongside Juan Atkins and Derrick May in the liner notes of the introductory compilation Techno! The New Dance Sound of Detroit, Saunderson in his band Inner City with vocalist Paris Grey elevated the techno sound to the top of the UK and US dance charts in the late 1980s. On his own under his dancefloor-oriented moniker, Reese, his proto-drum and bass experiments with synthesizers and drum machines optimized for maximum emotional impact would lead to the high definition electronic soul of "Just Want Another Chance." Saunderson, in pursuit of an uplifting and radio-ready sound, reformatted the Motown ideology of assembling hit records for the information age.
In the mid '80s, during an extended spring/summer break from classes at Eastern Michigan University, Kevin Saunderson decided to progress from DJing half-hour mix shows multiple days a week on college radio to trying his hand at making music. At the same time, Juan Atkins was collaborating with Rik Davis in the band Cybotron and leading his DJ group called Deep Space. "I was just playing sports and kind of on the outside, but I appreciate that. We weren't that close," Kevin Saunderson explains over a phone call that Juan Atkins is actually one or two years older than him and that his interest in techno was provincial until around 1983. "It took me a few more years to kind of grab that vision and learn that skill level." He adds, "Juan was definitely the first" to produce techno, and "Derrick was like his big sales guy, who was also a kind of protégé, pushed his records." The origin of techno typically positions the three men as a young trio from the small suburban town of Belleville, Michigan who interpreted the futurist philosophies of businessman Alvin Toffler and the European electronic sounds of Kraftwerk into a dance music phenomenon, but in truth: "We all were kind of just doing our own thing." The marketing of Techno! The New Dance Sound of Detroit did however centralize the mythology and mindset that Atkins had forged first in the band Cybotron and then on his own as Model 500 while Saunderson, who moved from Brooklyn, New York to Belleville at the age of nine, was still in his first year of college. Saunderson would retell the story as Derrick May moved to Chicago as the house music scene was developing, referencing him selling Frankie Knuckles the Roland TR-909 drum machine that would produce the first house tracks. "Juan was reading Alvin Toffler back then and had the vision and theory about where music was going and where it could go, and the technologies that could support it."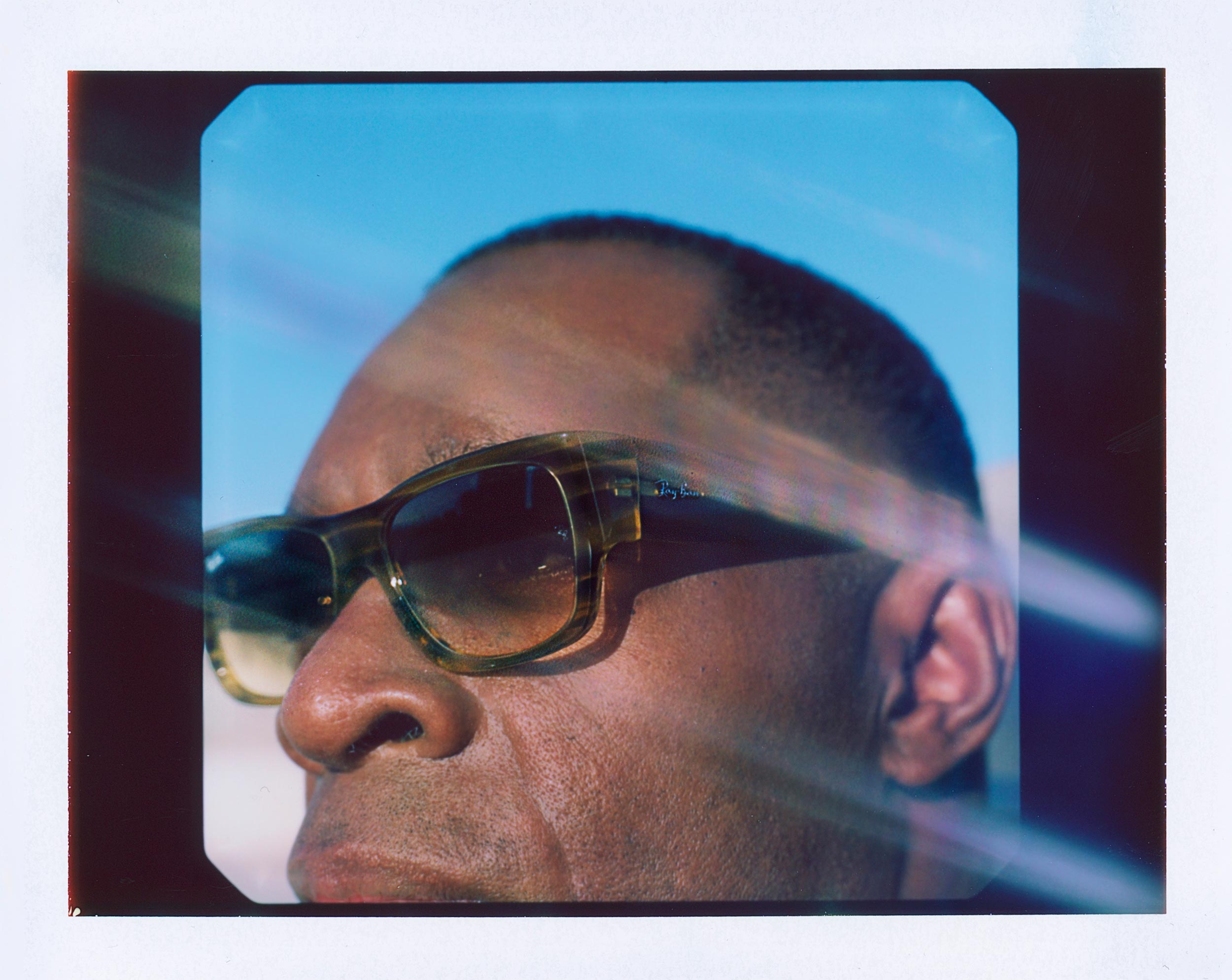 Kevin Saunderson was inspired by the vision of his childhood friend and used the knowledge and skill that was imparted to him to craft his version of techno. Other producers like Blake Baxter, Eddie Fowlkes, Anthony "Shake" Shakir, James Pennington, and Santonio Echols all took cues from Juan Atkins's foresight and worked together to extend it into their reality. "We used to share equipment because we couldn't afford it, so if you had two pieces and I have the other two pieces, you might have one piece and bring it all together. You created a song." Within Atkins's independent Metroplex record label, the collective of producers could produce, press, and distribute their music outside of the mainstream, major label infrastructure. Saunderson transitioned from DJing to making his own music after watching Juan Atkins and Derrick May build a musical system for a track called "Let's Go" under the name X-Ray with Saunderson credited for vocals. He would also collaborate with Santonio Echols as Reese & Santonio between 1987 and 89, producing a string of tracks like "The Sound," "Rock to the Beat," and "How to Play Our Music" that would attain recognition alongside the rise of Chicago house music overseas. The approach was always DIY; "That's the only way we knew how to do it. You know, that's one way we could do it. I didn't even know what a studio looked like until I went to London and I'm in this big studio that feels like a spaceship."
Shortly after the release of Inner City's "Big Fun" which reached number one on the US dance chart and eight on the UK charts, Kevin Saunderson moved to downtown Detroit where Juan Atkins and Derrick May lived and worked out of lofted warehouse spaces. "We all kind of shared a big building, but had different entrances and between two streets on a corner," Saunderson said, clarifying that at that time his life was primarily focused on DJing and playing music. "At the time, it was all Black kids coming to our parties, you know? I did parties on campus for the different fraternities because I became a Sigma, and that was by the '90s. So that's how I got my real DJing start." Eddie Fowlkes and Derrick May would offer Saunderson his first opportunities to mix for an audience but eventually set out on his own after DJing campus parties. "It wasn't just you; you had to wait all night with the hope to play a record, and it was an exciting moment. I played football for many years, and it teaches you about perseverance, having a strong mindset to believe, keep fighting, you know, don't give up while being competitive at the same time." Placing the sportsman-like energy of his varsity days into his electronic instruments, Saunderson developed his confidence in music while engaging in friendly competition with Atkins and May. "You had the radio station from Chicago–two of them–going head up with mixes starting eight at night, going all the way to three in the morning with a different DJ on each hour. It was just like a battle switching back and forth––I'm hearing Juan's records, I'm hearing Derrick's records, I'm there and Eddie Fowlkes, Blake Baxter, and mine. You know, sometimes you flip one station to the next and you hear your record on both stations. It was a great moment."
In 1989, Kevin Saunderson played the opening night of the Music Institute, Detroit's prototype techno club, which he called "a big success." He played the entire night from midnight until six in the morning. Saunderson would leave town that summer to go to London where he would record a full-length Inner City album with Paris Grey, which they intended to be a reflection and exit strategy for the troubling times that had befallen the inner city Black community during the process and policies of Reaganomics and the failures of trickle-down economics. Grey would tell The Guardian 2019 that, "The 80s had been very hard for people: Good Life and Big Fun tapped into a feeling that things were getting better." More recently in 2020, Saunderson spoke with Billboard magazine where he soberly stated that that the dance music industry that emerged after house and techno were imported to the UK and Europe in the late '80s "is still failing Black artists." That same year he released We All Move Together, a new studio album as Inner City, in a trio with his son Dantiez Saunderson and vocalist Steffanie Christi'an with contributions from actor and DJ Idris Elba as well as Detroit artist, ZebrA OctobrA. Saunderson's first album as Inner City in 30 years considers our latest moment of racial reckoning that America is having yet again after four years under the Trump administration: "My message always is usually positive messages within the city. You know, I did this track with Idris and you start thinking like how can we be in a time like this? I just felt it was wrong and I felt it's just time to say something…and then seeing a president like Trump sent the wrong message and helped me speak up and be a positive voice."
Ray-Ban's #YouAreOn campaign celebrates authentic people who are true to their roots and themselves, and push the boundaries of creative expression for themselves and the world.
Shot in The Siren Hotel.