Hedi Slimane's Winter 2022 runway show brings a modern twist to gilded tradition
CELINE's Winter 2022 collection, Dans Paris, lived up to its name. The runway presentation was staged between the "Salons D'Apparat" of the Hôtel de la Marine, and the main courtyard of the Hôtel National des Invalides. These are venues rooted in French tradition, hand-chosen by Creative Director Hedi Slimane: The salons were used to present royal collections back in the 18th century, and hosted lavish receptions through the 19th and 20th. The courtyard, initiated by Louis XIV back in 1670, received heads of state during their visits to Paris.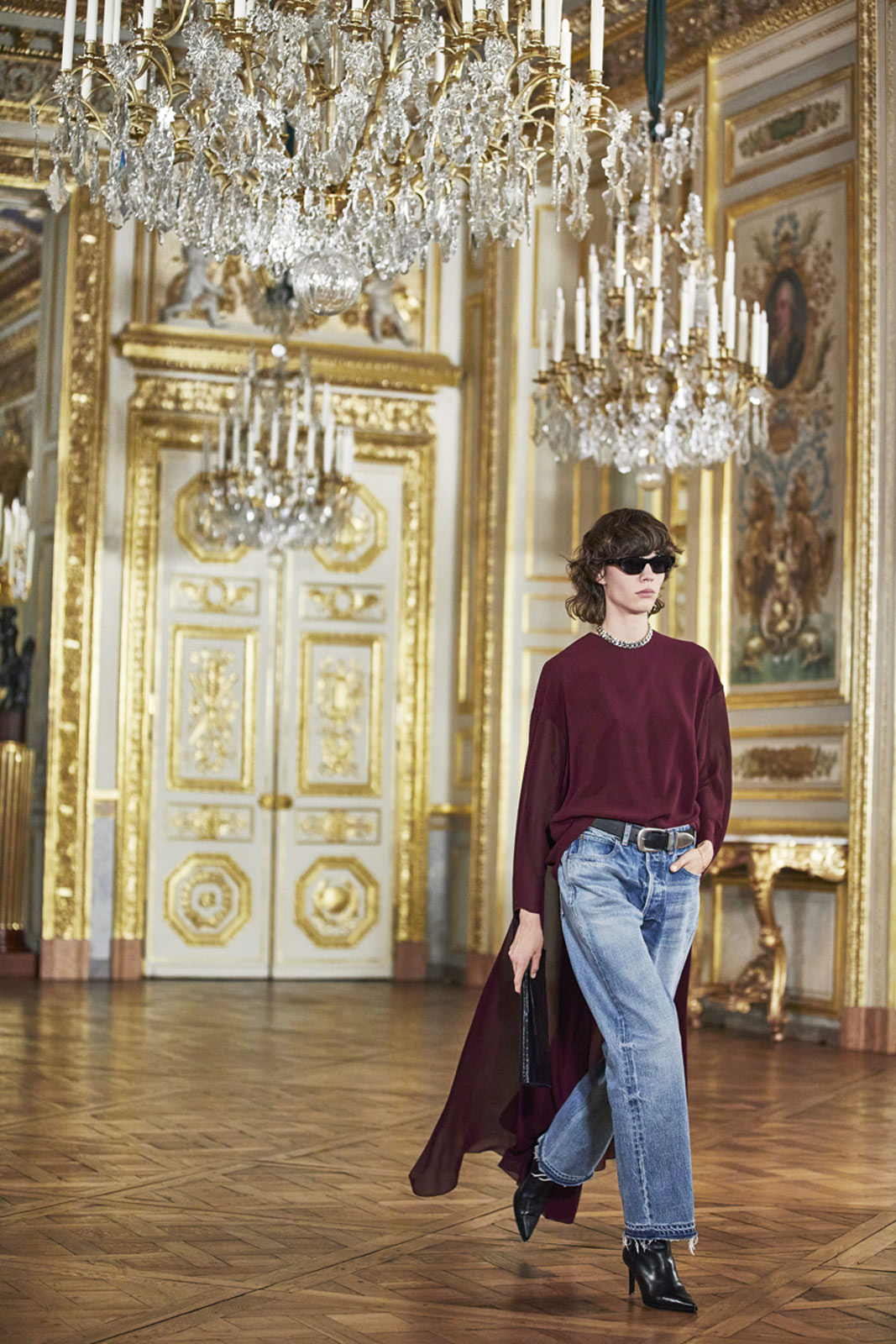 Against the backdrop of deep history, the collection was refreshingly modern. Models walked to an original soundtrack written and performed by dance-punk musician Hennessey, and co-produced by E.J. O'Hara and Slimane himself. They wore CELINE classics: dark sunglasses, clean-lined trench coats, straight-leg trousers, and a neutral palette overall. There were new elements, as well: a poncho-style hoodie, sparkling pencil skirts and high-neck tops, and anoraks emblazoned with the CELINE logo.
The show was an exercise in juxtaposition: between the new and the old, the elegant and the utilitarian, the natural and the manmade. The end result was quintessentially CELINE, pulling artistically from the past and the future of French design.