The New York institution will display 30 of the cult songwriter's drawings in an upcoming exhibition
Electric Lady Studios was open for just a month when its commissioner, Jimi Hendrix, died. The iconic studio maintains its legacy through its managing partner, Lee Foster, whose personal collection of Daniel Johnston's work inspired him to partner with the artist's estate for an exhibition.
As with most authentic originals, Johnston has been co-opted by the mainstream. Once a footnote to the careers of the music giants who adored him, most notably Kurt Cobain and Tom Waits, he now sits among a mass of modern liegemen who cite his genius as inspiration as well as successors who unknowingly bear his roots. Upon first listen, his music appeals in its simplicity—the unrefined, childlike quality of his DIY recordings feel intimate and raw. This simplicity is complicated by a life plagued by public battles with manic depression and schizophrenia. Now, his contemporary counterparts mimic him with veracity. The teens of the internet lap up Billie Eilish's colored hair dye as the physical manifestation of her being, the epitome of eccentricity. That positionality is, essentially, a derivative of Johnston. Artists like Eilish, whose work is stylized as bedroom recordings and whose image and narrative openly include battles with mental health, mirror Johnston's once atypical persona. Wildly unorthodox in his time, he was restricted in his status as a cult figure long before he was deemed prodigal by the masses. The "quirkiness" and "otherness" Johnston is often attributed with is now taught and revered—no longer strange, but cool.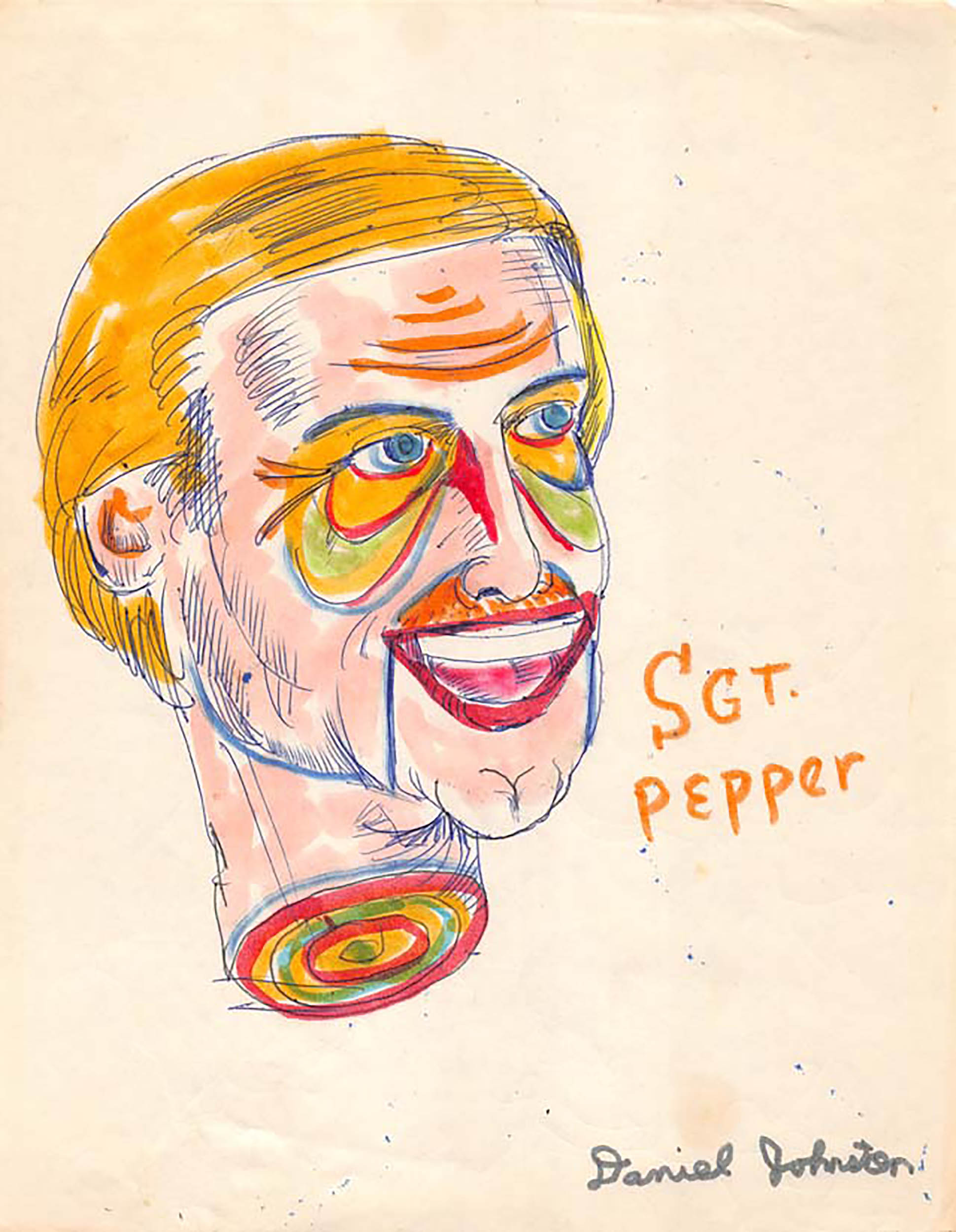 As artists and the artistically challenged alike are forced into lockdown by a gruelling pandemic, we are all faced with a life that more closely resembles Johnston's. Mental health challenges multiply and self-reliance is mandated. Musicians take to turning their depressive spirals into self-recorded Soundcloud solo albums, and I attempt to flip a mattress without the help of my mouth-breathing friends. With apt timing, Electric Lady Studios will host 30 of Johnston's works, to remind us who did it first (and better). The largest exhibit of his work to date, it will feature drawings often crudely colored with magic markers, bringing an innocence to the seriousness with which he approached them. The collection, curated by cartoonist Gary Panter, will be open to the public, by appointment, through the Outsider Art Fair from January 29th through February 8th.