Document takes you inside Róisín's home as she talks beauty, recovery, and navigating cultural shame
Six years ago I had experienced an incredibly visceral loss, a loss that is culturally taboo for all Muslim girls, common amongst women but never discussed in South Asian culture. I had a very difficult time forgiving myself afterward. Everywhere I went and anytime I saw a young child, in the back of my throat, I would hold back a sob. I couldn't believe that a human life had the ability to grow inside me. I couldn't believe I had ended up in this position. I made a mistake. I was irresponsible. I truly hated myself afterward. I now carried a secret with me everywhere I went. In some ways, I hardened. In other ways, I longed to find someone else who understood the cultural shame and pain that hinders the grieving process. I didn't see that happening any time soon because I never wanted to talk about it. I thought most of my brown friends would judge me, and most of my white friends just wouldn't understand the level of shame was eating away at my skull. I was lost between worlds only to one day discover, I was not alone.
A few years later, I came across the writer Fariha Róisín, a Muslim woman grappling with her own loss. Through Róisín, I started to understand how sharing was not an act of weakness, but bravery. Here she was: a Muslim woman, openly speaking and writing about her abortion. I was awestruck. How many girls needed to hear this? How many girls will one day need to? For the first time, I felt powerful—I knew there was at least one person in the world who could understand my pain. I felt an invisible comfort. She took control of her narrative—the trauma and the cultural difficulties inflicted in the process. This exercise in resistance was also an effort to understand intersecting identities—a queer, Muslim woman living in America. I followed her writing. Like thousands of readers, I found it relatable. Her ability to access emotions in her literature subtly reveals for the reader the ways society constricts and oppresses us. Her way of framing her narratives give us space to rethink our own consciousness. How will we act next?
Two years ago, I was met with another difficult situation that ended in a restraining order. An intimate abusive relationship with my ex-partner. The culminating event: he shoved me to the ground, stole my phone, ran away, called my mother, and told her my biggest secret: I had an abortion. He proceeded to tell her, I wasn't a "real" Muslim. I felt my life falling apart all over again. I was so angry. How did this man think he had a right to my secrets? To my family? To my dignity? The only person I didn't want to know was my mother, because I wanted to protect her from my pain. But to my surprise, she swiftly brought up his comment to me only once, with tears in her voice, and said, "If you did something wrong, just ask for forgiveness to the universe."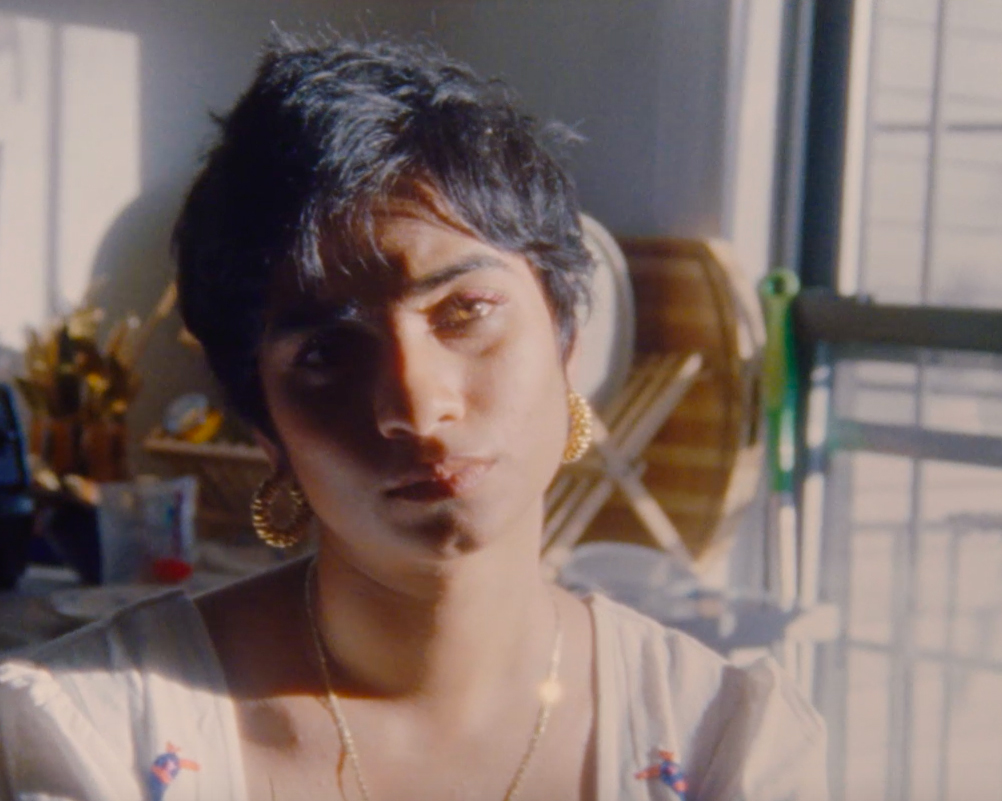 For the other aspects of the abusive relationship, I still needed help. I needed, again, for my anger to be understood. So, I turned to poetry and literature. Róisín had openly written about her experience with abuse, specifically in relation to her mother's mental health. Once again, her work helped my healing.
Now, in my healing state, I decided to seek Róisín out. I visited the 30-year-old Australian-Canadian writer and multidisciplinary artist in her home. As expected, I was met with a kind soul. The sun danced inside her Brooklyn apartment as she told me about her earliest ambitions: "When I was twelve years old, I had this idea… that I wanted to dedicate my life to people." And that's exactly what she's spent her life doing. By centering her literature on themes of healing, trauma, grief, racism, Islam, and queer identity, she has garnered the hearts of many readers who have found immense courage, depth, and solace in her words.
In September, she published her most recent book Like A Bird, which she started writing when she was just twelve. Like A Bird is a novel centered around Taylia, a Bengali-American, who is estranged from her family after she is sexually assaulted. The novel then follows Taylia as she embarks on a healing journey. Róisín introduces the book by dedicating it to survivors and goes on to explore what it means to be a survivor in all of its painfully complex dimensions. In one passage, Taylia reflects, "Love, feeling it and having it — was a source of power. People just didn't realize it was the most honest source of it."
How To Cure A Ghost, Róisín's first book of poems, was a healing tool during the period of distress following my abusive relationship. I was inspired to speak to her about the layers associated with being an artist, expressing difficult truths about identity and grief in her work, and the search for life's silver linings after trauma. Róisín, in past essays and works, has spoken openly about her turbulent relationship with her abusive mother, who battles severe mental health issues. Through storytelling and poetry, she has delved into her family history with courage and vulnerability which, in turn, empowers her: "My abuse… gave me a place to move from," she tells me.
"I don't think we place enough importance on integrity. We minimize what humans have the capacity to be." Indeed. Róisín isn't just a writer. Her presence is an enigma—kind, free, full of depth, ambitious, and ready for all that's to come—well aware that, at any time, a deep darkness may impose.
In her living room, we are surrounded by vibrant Salman Toor paintings and evidence of her love for fashion and design, her open embrace of Islam despite being a Queer Muslim, and, most importantly, her love for language. So in her own words, which will continue to inspire, I leave you with this film and a quote from her poem Reminder For Self, "You are here for a purpose! You are here for a purpose! You are here for a purpose!"
Talent ​Fariha Róisín​. Director of Photography ​Ben Elias​. Editor, Composer, & Sound Designer Giles Pates​. Sound Engineer​ Ian Berman​. Colorist ​Ben Federman​.