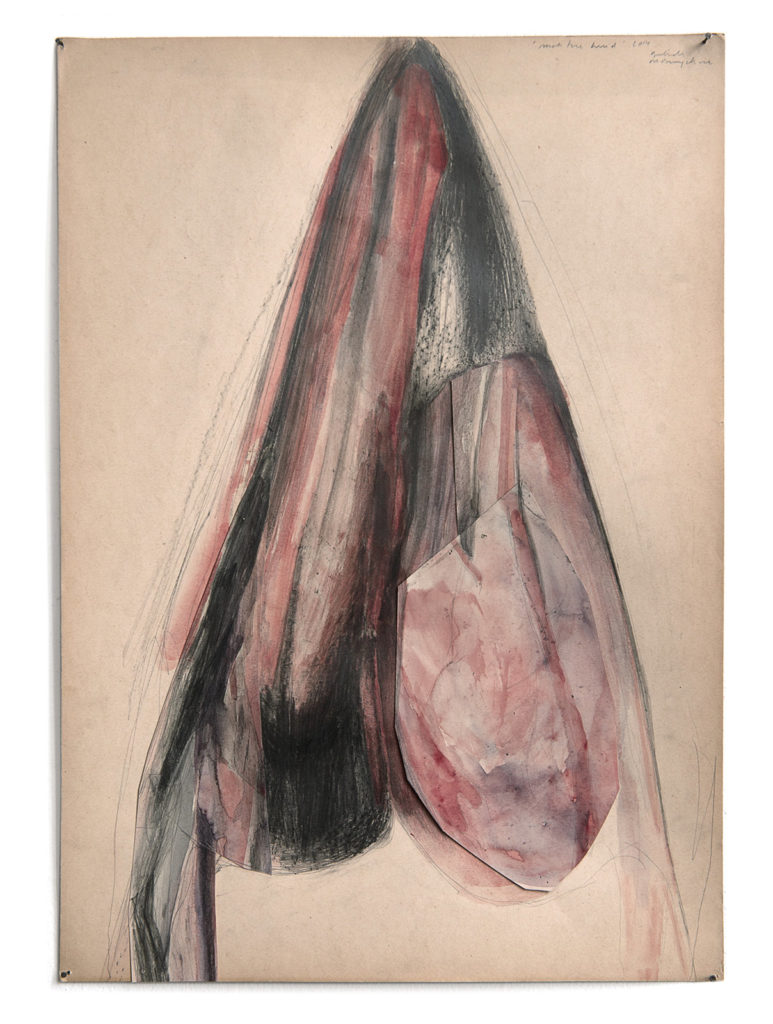 The Belgian artist shares a portfolio of works which explore the connection between morality and sensuality for Document's Fall/Winter 2015 issue.
Belgian artist Berlinde de Bruyckere's works destabilize, knocking us off our center until we struggle to find our balance. When we regain our footing, the shock of their convulsive beauty reminds us how fragile and precarious the body is. At the center of experiencing her work is the body, unconsciously outside of our control, and constantly mediating between the subject of our own sensations and the object of the perceived external world.
Drawing from her own biography—her father was a butcher—and her surroundings, her visit to a skin trader in Anderlecht, Belgium inspired this series, Met tere huid/Of tender skin. "Maybe it was the amount of available skins, neatly stacked on iron pallets, or the smell of freshly slaughtered animals, the salt on the ground mingling with blood into a wet slush, I still don't know, but I saw powerful images," explained De Bruyckere. "I was unable to avert my eyes…. I knew I had witnessed something I needed to transcribe."
These paintings and photographs, the results of her time at the skin trader, reflect the raw vulnerability of animal flesh as it is transformed into leather. The abstract brush strokes and pencil shadings appear to be an upside-down heart, the soft curves of the male genitalia, or the folds of female anatomy, while the photographs reveal the delicate, exposed textures of the skins. Through this body of work, De Bruyckere exposes the connection between mortality and sensuality, showing that they are more intertwined than one might think.
Photographs of artworks throughout by Mirjam Devriendt. Thanks to Katrien Driessen.
This portfolio originally appeared in Document's Fall/Winter 2015 issue.