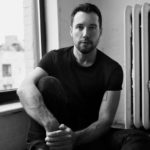 For the second half of our tenth anniversary celebration, we widen our aperture from the city outside our window to examine America as a whole—or, rather, as a labyrinth of localities, customs, and perspectives that comprise the nation's complexity. What do values like individualism, freedom, and democracy represent amid all-encompassing polarization? What are the implications of an accelerating billionaire space race, or the fragmentation of the national psyche? What is it to be American today—and where do we go from here?
From the Mojave Desert to the city of Detroit, this issue traverses our nation's vast and varied landscapes. Rachel Rabbit White positions the strip club as the ultimate American institution, tracking its history from 19th-century burlesque, to rural '70s carnivals, to FlashDancers in Times Square; Laurence Ellis and Craig Pittman travel to Pasco County, Florida—the Nudist Capital of the World—documenting the deep-seated tensions between the resorts' purists, and their partiers; Drew Zeiba defines the car culture culture war; Joshua Citarella chronicles his journey toward self-design; and Eileen Myles shares a glimpse down at Marfa, Texas.
In celebration of dynamic visual culture, we feature the living paintings of Anicka Yi, which shun acrylic and watercolor in favor of fish eggs, blood cells, and glycerin soap; in dialogue with curator Hans Ulrich Obrist, the artist speaks to society's fear of contagion—and how, time and time again, it manifests in fear of our neighbors. Elsewhere, we dive into Ariana Papademetropoulos's fantasy world, marked by creatures and settings that are technically imagined, but certainly exist within humankind's collective, mythological consciousness. Kandis Williams's practice is likewise cerebral, divergent in the sense that it centers the written word: Stripping Arthur Miller's Death of a Salesman down to its essential parts, she imbues the classic American play with Black history, and a new sort of universality.
Creative and Fashion Director Sarah Richardson guided this issue with a contemporary design perspective—acknowledging the global nature of fashion, while musing on the influences and obsessions that go hand in hand with classic American aesthetics. Photographer and stylist Venetia Scott quintessentially portrays this idea in her portfolio, transposing a Dazed and Confused sense of American angst into a European context. Acclaimed photographers David Sims, Jack Davidson, and Mario Sorrenti—among others—return to the pages of Document, producing images that balance beauty with the abstract, the cutting-edge with respect for tradition. In collaboration with Gray Sorrenti, Richardson transforms a traditional American motif—the blue jean—interpreting the garment in ways that are foreign, thus divorcing it from context to bestow new meaning. In this issue, we pose an important question: Does American fashion exist within a globalized world?
In terms of cover stars, we're more eclectic than ever. Nicolas Cage—perhaps America's last Movie Star—is joined by legendary director and composer John Carpenter to assess the history of film, in hopes of injecting its "little element of magic" into Hollywood's streaming future. As the era of BROCKHAMPTON comes to a close, Kevin Abstract harnesses the visuals of the internet age, exploring unexpected spaces for a musican with broad appeal. Hari Nef catches up with her good friend Lena Dunham, discussing the personal essay, the private Instagram, and the politics of making it in the entertainment world. Lupita Nyong'o details the process of returning to her iconic role in Black Panther—and the therapeutic nature of healing alongside a character—while Emma Corrin investigates interiority through different, but equally restorative, avenues: embodying liberation, vulnerability, and the power of stillness in turn, eagerly trying on stories in the dressing room that is performance.
Reality—in all its unknowable intricacy—is being chopped up into digestible parts, reduced to its dominant ideologies, wrapped up in the flag and sold across the globe. In protest, we homed in on the hotbeds of enterprise and creative expression found in many places across our nation—no less culturally fertile than New York City, but more difficult to see. What we found was a collection of disparate histories and emerging frontiers, built upon the familiar, as well as the uniquely weird.
Document Journal Winter/Resort 2023 Issue No. 21 is available for pre-order now. New covers will be unveiled over the coming days.