The Taiwanese photographer's daring images are on display at Art Basel in Hong Kong through March 31.
There's a moment at the infancy of your life—usually the first time you look in the mirror—when you realize that you can be viewed outside yourself. French psychoanalyst and psychiatrist Jacques Lacan coined it The Mirror Stage. Taiwanese photographer Su Misu uses this idea in her practice, which investigates ideas within gender, BDSM, and the LGBTQ community. Her work dismisses the stereotype that Asians are conservative, polite, and submissive, and instead portrays them as powerful, sexually charged beings.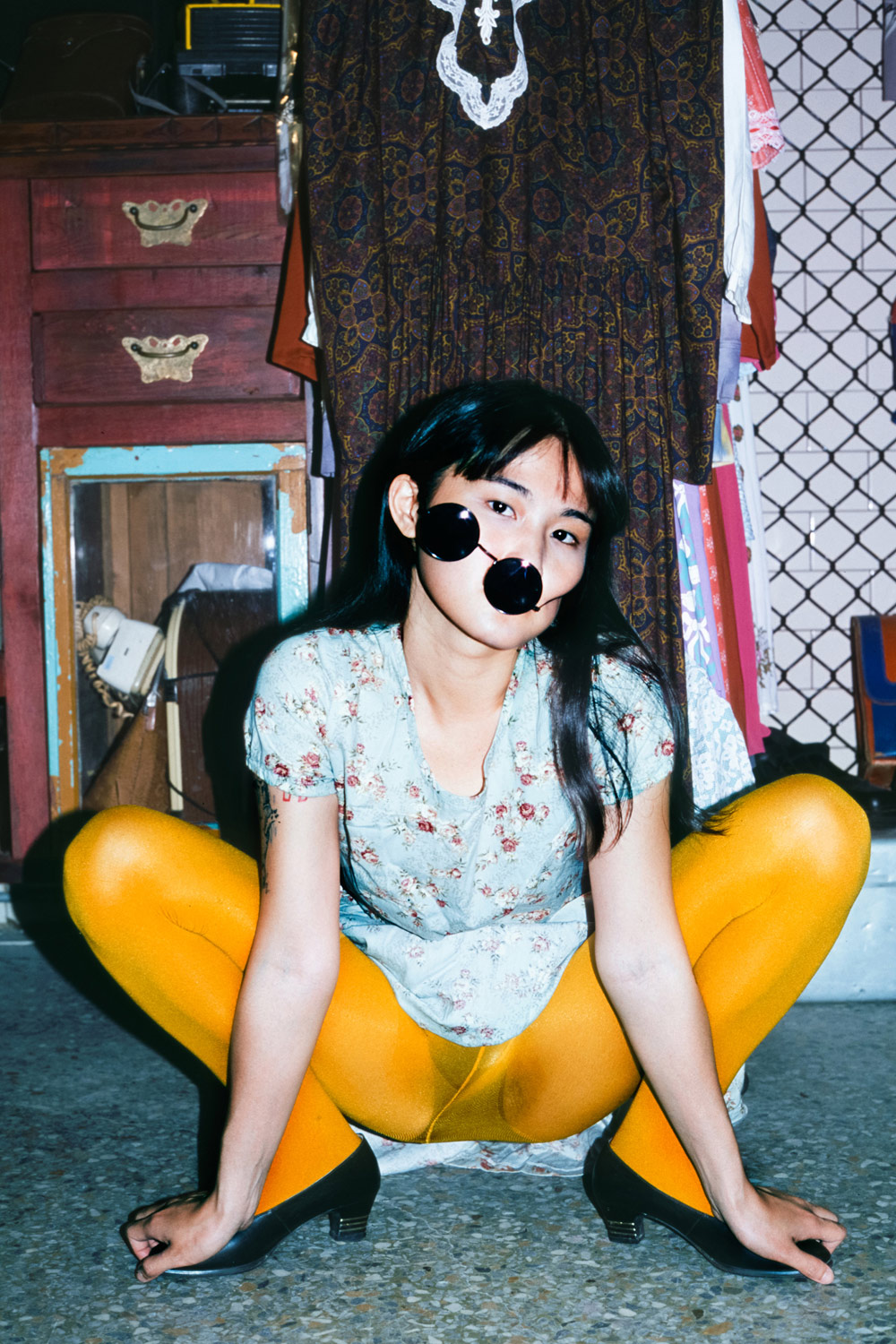 A selection of Misu's work is currently on view at Art Basel in Hong Kong at the booth of Taipei-based Chi-Wen Gallery through March 31. In one series, ihategoodbye, Misu plays with Lacan's theory by contemplating on the idea that once a photograph is taken, it is a past version of her subject that no longer exists. Raw nudes depict an Asian woman deep in thought as she sits pensively on a couch. In another, a woman dressed in a floral dress flashes her crotch through an orange pair of tights, piquing the viewer's curiosity as to what is hiding beneath. In others her obsession with BDSM shows through as shibari knots become props in her photos, as a shield across a man's chest, or spewing out of a woman's mouth once they become untied. In other black-and-white photographs, Chinese characters are painted all over a nude woman, restrained by the knots of the rope used to tie her up, evoking a parallel with the work of Nobuyoshi Araki.
In Misu's other series at Art Basel in Hong Kong, I am a fake, but my heart is true, she experiments with the interplay of reality and fantasy in photographs that incorporate fake cartoon-like backgrounds and characters who resemble anime characters. Misu also embodies a character she calls Lilith, named after the sexually dissatisfied first wife of Adam who leaves to be with Satan. Misu adoped the name as her stage name in the adult entertainment industry as she turns herself into an inflatable sex doll who is dragged, tossed around, objectified, and tied up, before being caressed.
Misu's photographs straddle between a series of dualities: reality and fantasy, the synthetic and unnatural, and the past and present. Her daring images provoke and intrigue as they show another side of Taiwanese life.