The stately painter, whose attentive personality flourished in the underground of 1970s New York, tells Document the stories behind the stories of his collected journals, Twentieth-Century Boy.
Sitting in the comfortable airiness of Duncan Hannah's light-filled Brooklyn studio, the charming painter appears an unlikely anthropologist of the gritty New York City underbelly he describes in his new book, Twentieth-Century Boy, a collection of twenty journals Hannah began compiling in 1970. At the time, Hannah was one among a young tribe attempting to squeeze the city for nourishment they could not find in the provincial landscape of suburban America. The book, itself, is an archive of journals full of frenzied tales of run-ins with icons like photographer Robert Frank and the jazz saxophonist Stan Getz. In one journal entitled "Palpitations," Hannah sketches a particularly vivid image of a vagabond-like creature in ravaged sandals, scowling while waiting on line at the painter's local bank. As it turned out, it was the trumpeter Chet Baker. "It's this funny Zelig thing navigating this landscape, where you have these 10-minute encounters," Hannah says of the iconic cameos in his pages. "It's not like these were my best friends."
As an artist, Hannah is a masterful "painter of pictures" famous for fine tuning the harmony of his color palette and imbuing the right touch of mystery in his storytelling. He creates visual characters so considered that they easily engross viewers. This attentiveness to detail and atmosphere is ever present in his raw recollections of a blurry New York moment, which first earned him underground sainthood in Please Kill Me: The Uncensored Oral History of Punk. Compiled by Legs McNeil in 1996, Hannah's depictions of New York's seedy, yet sprouting underground were the most vivid depictions of Manhattan's coarse creative heyday in the book. At the time, Hannah questioned the scene-wide irony voiced by his cohort frequenting CBGB or Max's Kansas City, exhibiting a distance from this attitude with prep-school wardrobe of tweeds and wool ties.
On the snowy March day when Document visited Hannah, the rakish 65-year-old recalled a group show in which he participated several years back. Dressed, at the time, in his uniform of muted tweeds, a group of younger-looking punks confronted him, asking where they could find Duncan Hannah. "Well, you're looking at him," Hannah replied. No, the punks corrected, they wanted Duncan Hannah, the famous punk artist. "Sorry to disappoint you fellas," he confessed. "It's me."
Document—Were there stories that you completely forgot before putting the book together?
Duncan—The Lou Reed story which appeared in the book Please Kill Me [After a night of drinking at Max's Kansas City, Reed asked Hannah to cap off the night by defecating on his face]. What I forgot about that night, meeting Lou Reed at the bar, before it ending on a disgusting note, was that "Walk on the Wild Side" came on the jukebox. I was looking at Lou, and I said to him, "Hey, this is funny isn't it? Sing the doop dee doop part with me." Lou said "What!?" I said, "Come on! Doop dee doop doop doop." And, he did it! So, we are doop dee doop-ing along with each other, and he's looking at me like I can't believe you asked me to do that.
Document—Oh, I remember that story from Please Kill Me.
Duncan—That's the book that just keeps on giving. Apparently if you are a college freshman, you have to read that book. It has never gone out of print! Legs [McNeil] interviewed me for that book. The tape recorder was on, so we sat there drinking tons of coffee and laughing. He asked if I had any Lou Reed stories. I said, "Boy, do I." About a year later, Legs tells me the book is coming out, so I asked if he used anything from our interview. Legs says: "Everything." Now, I wanted to make sure that they didn't use the Lou Reed story, but Legs goes, "Are you kidding? That's the best story in the book!" I tell Legs how this must be defamation of character, but he assures me that it's going to be fine, with a slight clarification. "Lou might kill you, but that's not our problem." [Laughs] Anyhow nothing happened. At the book launch, all these old Factory people came up to me and said, "Hey Duncan, good for you for blowing the whistle on that shitqueen Lou!" And I'm taken aback. They say, "Oh yeah, he was always trying to get cute boys to shit in his face!" See, I had thought this was some isolated incident, and they tell me that this is what he liked. At the time, I thought maybe Lou was just trying to just gross out a fan: "Ok…I'm your hero. Do you want to shit in my face?" And I panicked in response. I didn't know how serious he was. I mean, he seemed serious at the time, but still.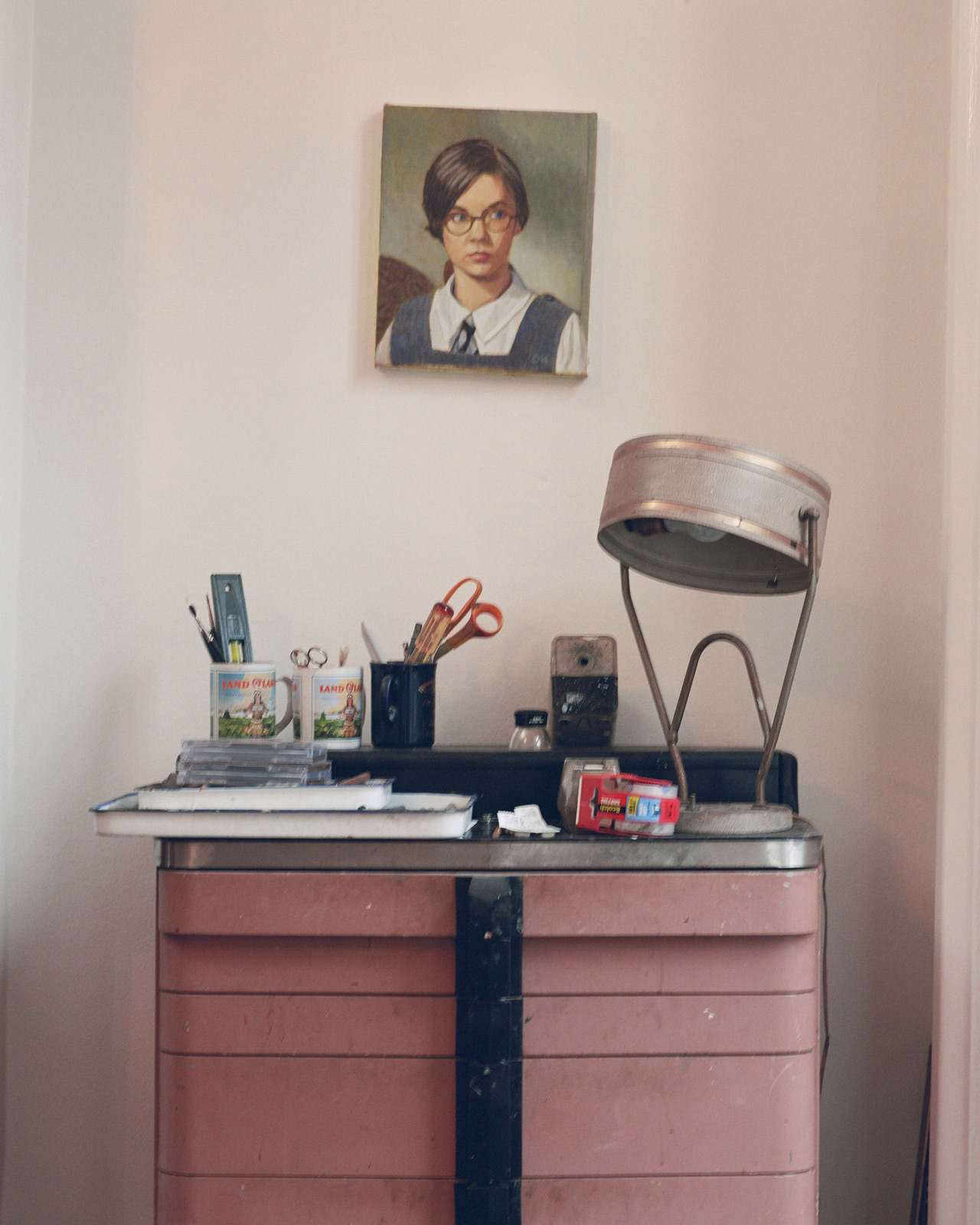 Document—What was the scene like when you first arrived in New York City?
Duncan—In the 70s, there was no money, so it kind of leveled the playing field. We were all the same. There was no hierarchy, and because of that you would meet these eccentric people with esoteric tastes that were doing their research, getting quirkier and quirkier but there was no carrot at the end of the stick. There was something perfect about that. Today, I don't get that sense with the kids. It's all kind of considered with lots of ulterior motives. Back then, I didn't know what we expected. There was no way of knowing. I remember the first time I heard the Ramones and I thought never in a million years. They're etched in Mount Rushmore now, but at the time it was so great because I thought these guys don't have a chance in hell. It was hilarious. They would be fighting on stage during a 20-minute-long set. Everyone else felt that way, too. It was a real eye opener.
Document—Your journals from the summer of 1974 are full of collages with cut-out images of paintings, movies, books, and photos your travels. You've continued to work by collage throughout your career. Why?
Duncan—I'm in a show up right now called "All About Frank," and I have six collages in it. Collages have been important to me because painting is a slow process, especially the way I paint, so there's no immediate gratification. Collages, by necessity, are very quick, and you can change them so quickly. Cut it up and, since you are using found color, it's very liberating and so wide open. It suites my magpie nature.
Document—Your paintings are very narrative and cinematic. Did you ever consider writing fiction?
Duncan—No. Interested, maybe, but no confidence. It's like acting. I was in a bunch of underground movies, and I love acting. But, at some point you think, "Oh, I'm not very good at this." The same thing with fiction writing, I don't think that's in my future. And also, I have so much respect for someone that can write a novel.
Document—So, painting is your preferred way to tell stories.
Duncan—I certainly learned a lot from these novels and films, like how to set up a narrative without telling too much like with establishing shots. Hitchcock always did this, showing you where the story is going to happen. There would always be a little music underneath. It's beautiful, but there's still a little tension. It is an ineffable thing.
Document—Does New York City still inspire you?
Duncan—In 1993, after about 20 years in the city, I thought, "Ok, I'll start thinking about leaving." So then, everywhere I went, like wandering through the West Village, I was saying goodbye to the city. I was seeing it all brand new and was thinking, "God, it's so great." I never left, but that experience of thinking I was leaving took the blinders from my eyes. Humans will adapt to anything and if it becomes the norm, they stop noticing—which is not good for a painter because your job is to be fresh all the time.
Document—Was there a sense of urgency behind your writing of Twentieth-Century Boy? Your journals could've just sat there, and you might never have gotten around to it.
Duncan—So much time has gone by, 45 years, and there is so much interest in the 70s—this golden age of bohemia—which didn't exist in the 80s or 90s. Now, everyone is looking back in reverence and I realized that I have a factual document. These journals aren't necessarily a goldmine, but they're a chronicle of this time. We're told that this time is mythical, take the Time Square show, for example, but you have no idea that its going down in history. The journals are candid in this way because I didn't know. There was a temptation when editing to tack on postscripts. There is this story, for example, of Allen Ginsberg hitting on me, and it continues on into the 80s and then into the 90s. I was just some cute kid that he was attracted to. There was this vivid discrepancy at the time between him, a world famous figure, and me, some high-schooler. Allen didn't remember all of our meetings over the years because he would hit on me every single time. One time I was drunk, this must've been in the 80s, and he tried to excuse his behavior to me.  So, I stand up and yell at him. "You're a fucking phony! There is no greater devotee to the beat generation than I, and yet every time I see you, all you do is try to get in my pants! I'm straight! Could you just drop it?"
Document—It seems that you were brushing across your idols so regularly. What was it like to live in a New York that felt like a junction for so many legendary tribes?
Duncan—It seemed that New York City was half the size it is now. The underground was still the underground. There was a longer lag time between leaving the underground and reaching the mainstream. Now, of course, it's instantaneous. You could live in the underground and meet everyone you were meant to meet. People weren't going mainstream quickly. But, then, by the end of the 70s, it started happening, and it was actually bittersweet. Bands you thought of as your bands, like Blondie and Talking Heads, suddenly, they belonged to the world. You would see them coming back from a global tour, and you'd be like, Wow, how was that? I remember talking to Tina Weymouth [bassist of the Talking Heads] one night. She said, "Oh, what a grind." I say "What do you mean? Where have you been?" Tina says, "Everywhere." I tell her that I'm so envious and she stops me, "No, you stayed here painting. I'm envious of that." But, we all wanted to be rockstars then. And I tell her that, she's actually a rock star, now. But she tells me that it's no sleep, bad drugs, bad sex, bad sound checks. I say, "Huh, who would've thought." We all had aspirations, but it was innocence. We had no idea.